Comming to sale
---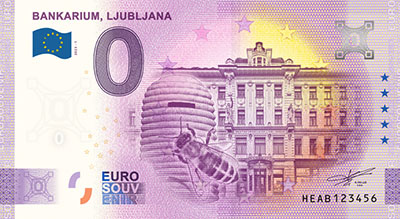 See more...
New issues
---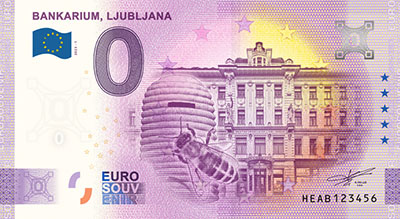 See more...
Technical specification and personification
Series 4 / 2020 design
0 Euro Souvenir can be personalized according to your wishes within the defined space on the front side.
Size of 0 Euro Souvenir: 135x74 mm
---
| | |
| --- | --- |
| | |
| Front side | Reverse side |
---
Printing technologies
Front side
| | |
| --- | --- |
| | |
| Offset | Gravure printing |
---
Reverse side
The back side is offset printed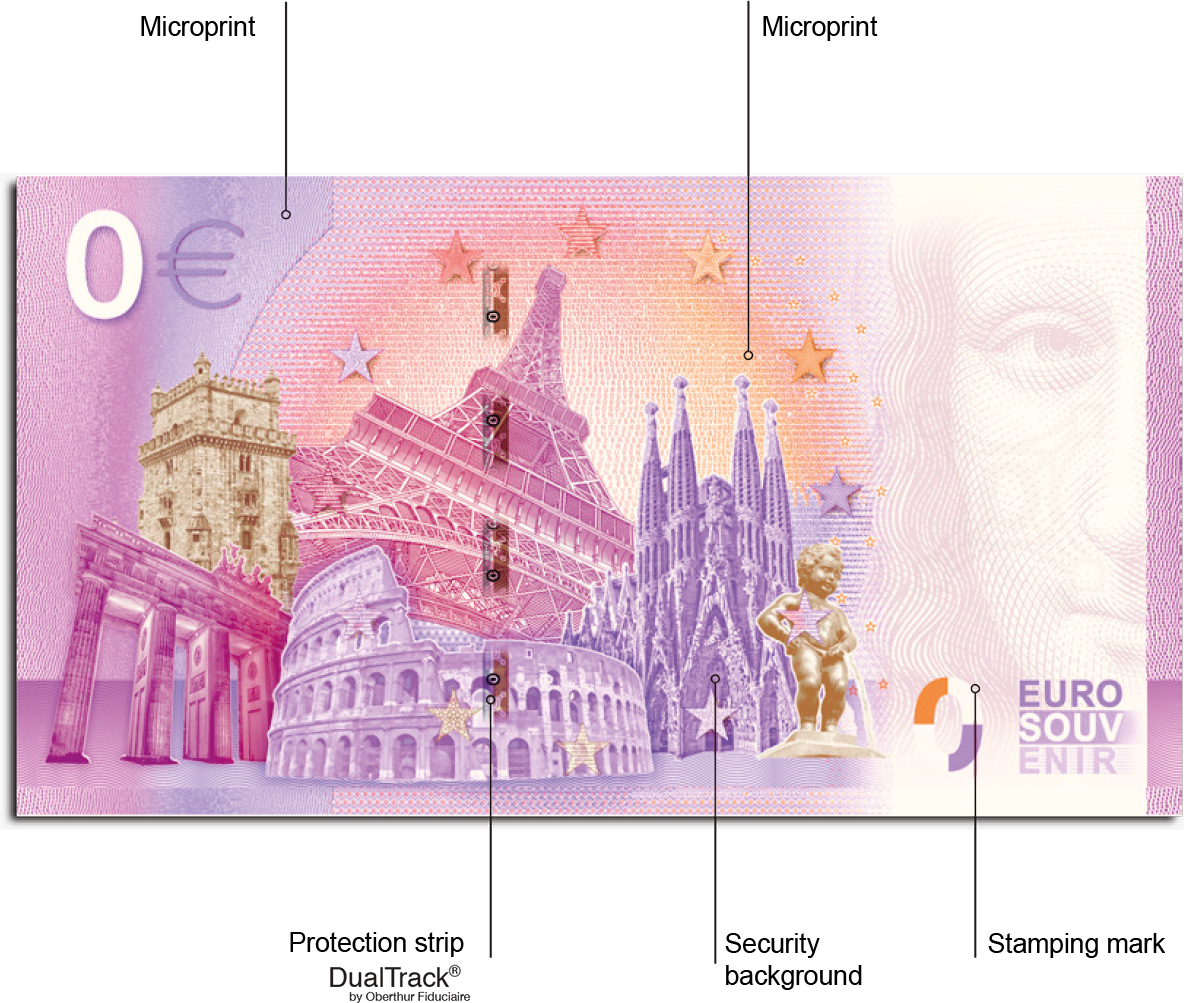 Detail of the protective strip: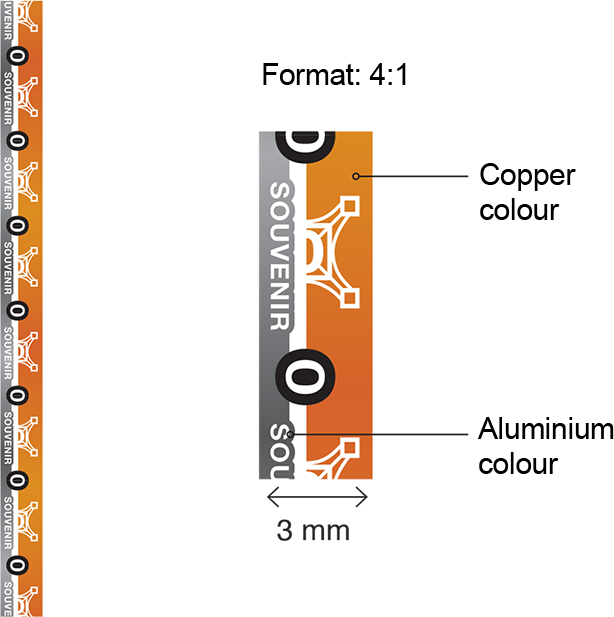 ---
UV simulation front and back side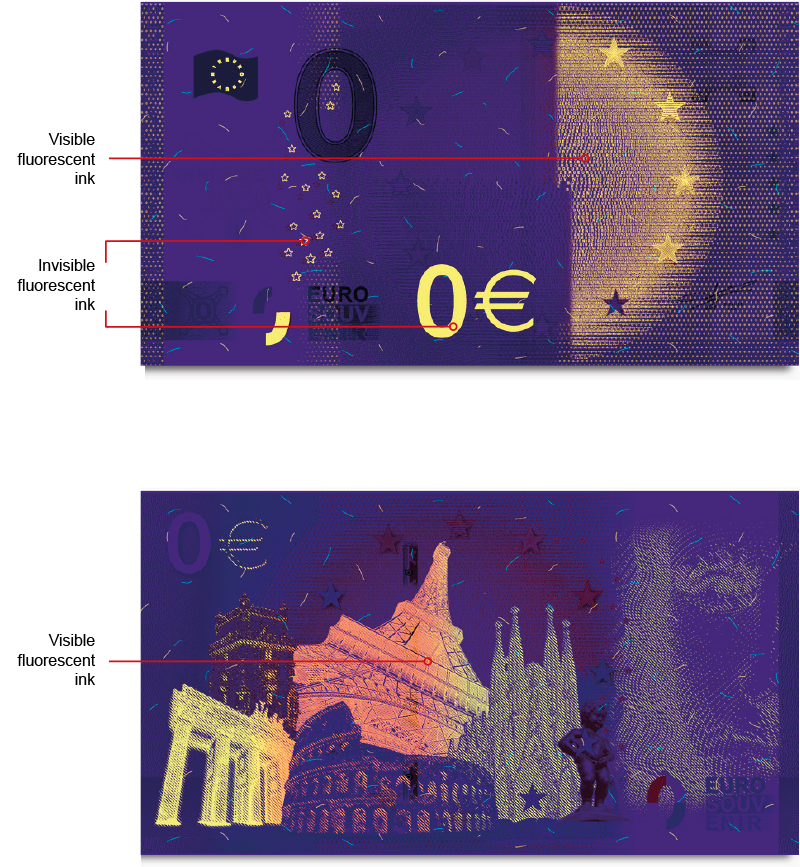 ---
Detail of personalization
A preview of the space
for personalization 0 Euro Souvenir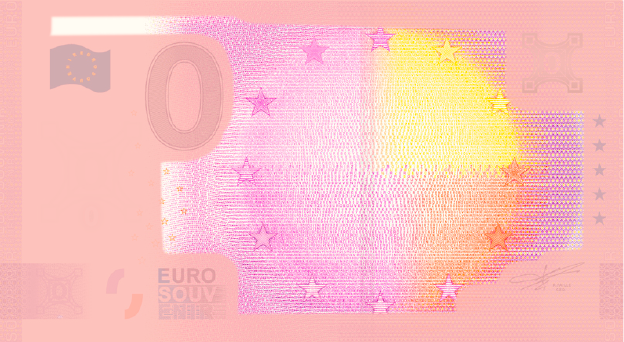 Personalization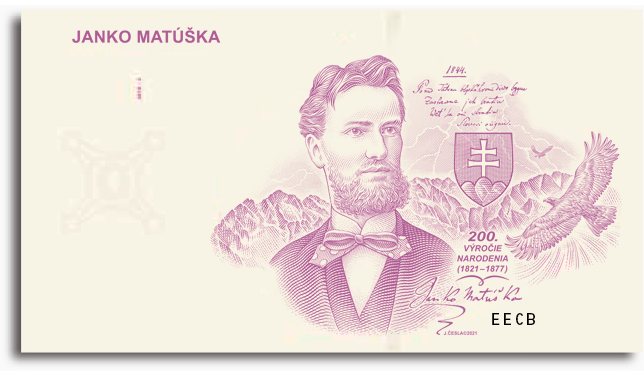 Final 0 Euro Souvenir
---
Edition with Anniversary 2020 imprint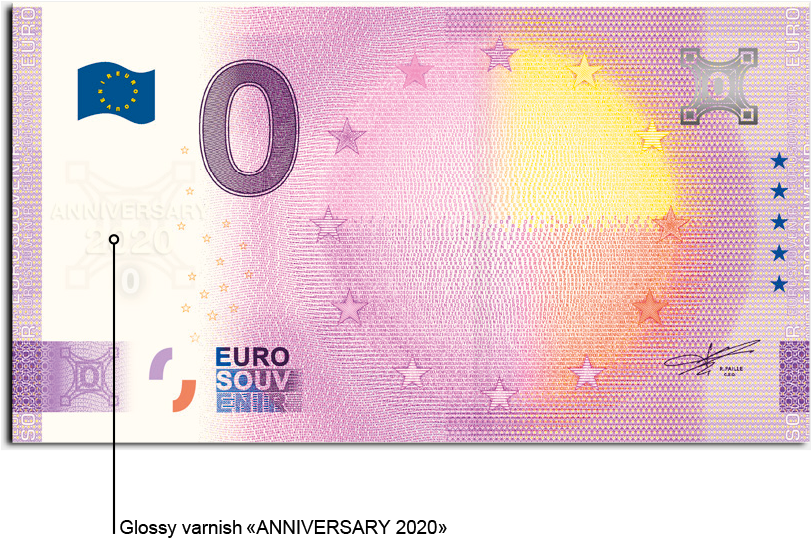 On the occasion of the fifth anniversary of the concept, 1 million pieces of paper with a special lacquered Anniversary 2020 overprint were printed in 2020. The individual editions were produced in a composition of 80% regular edition and 20% edition with Anniversary 2020 overprint, on which the last numbers were printed. The planned amount of Anniversary printing was originally supposed to be enough for the production of 2020, but due to the situation in tourism and the decrease in overall production, this load was not sold and the same composition continues in 2021 until stocks are sold out. Overall, both variants differ minimally, the only difference is in the lacquered UV print, which is most visible under a UV lamp.
---
UV simulation of front and back side
---
We are interested
in the issue
of the Euro Souvenir
click here...